MYOB Compare Desktop v Subscription
What is the difference between a desktop licence product and a 12 month subscription product?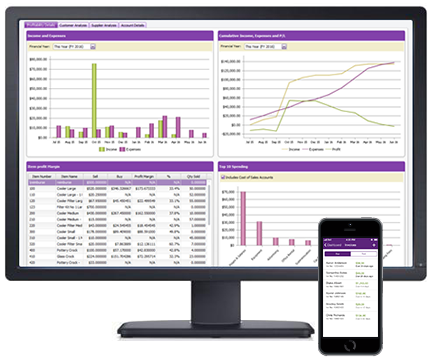 There are two options for anyone purchasing MYOB AccountRight Basics, Standard and Plus.
Option 1. Purchase a 12 month subscription which requires an ongoing monthly payment.
A 12 subscription immediately gives you the benefits of online accounting – smart reconciliations, unlimited users, auto updates, accounting on the go and extended customer support. Another benefit for AccountRight subscribers is the free On The Go mobile app. This lets you create and send invoices, manage your contacts and most importantly, it updates your MYOB accounts in real time.
Option 2. Purchase a perpetual desktop licence for a one-off cost.
This a traditional desktop software with online accounting benefits available free for the first six months. After six months, if you want to continue enjoying the online benefits you need to pay for an AccountRight subscription.